Wednesday, 1 September 2021
ALBURY YOUTH CIRCUS FESTIVAL OFF TO A FLYING START
Thousands of visitors will be able to see some of Australia's best young circus performers come together under a big top in Albury this summer, thanks to vital funding support from the NSW Government's Regional Events Acceleration Fund.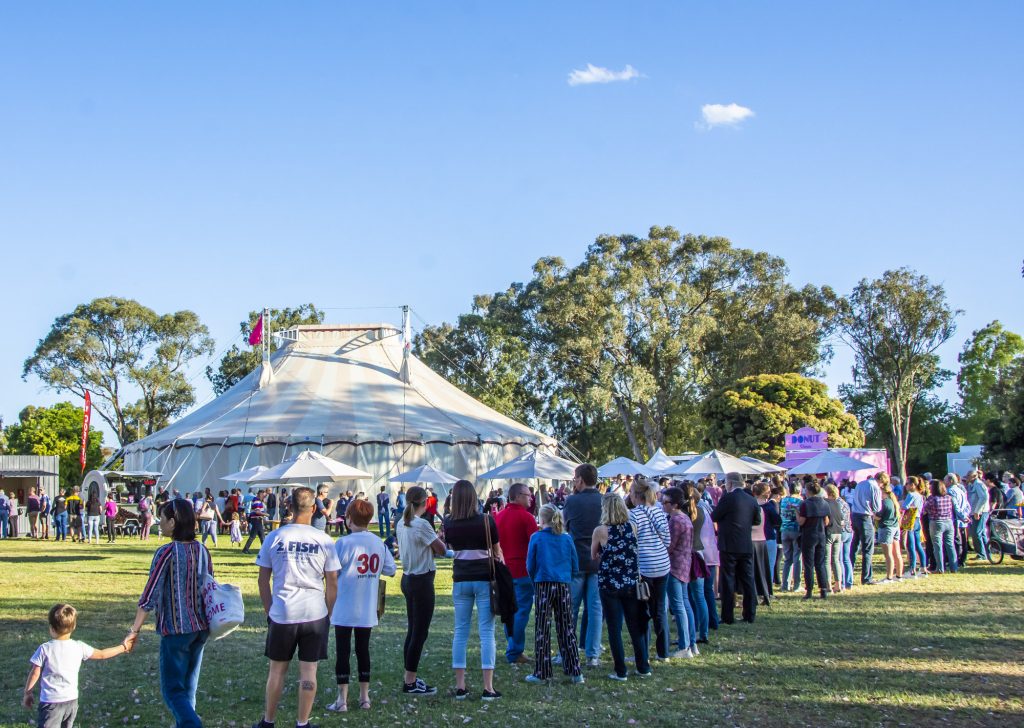 Deputy Premier and Minister for Regional NSW John Barilaro said the NSW Government's support for the 2021 Borderville Circus Festival will see a significant increase in visitors and a bigger festival from 4th December 2021 – 18th December 2021.
"The Borderville Circus Festival is an annual event created by the Flying Fruit Fly Circus showcasing Australia's best performers, as well as our young local talent doing extraordinary things in circus, physical theatre and cabaret," Mr Barilaro said.
"This funding will enable a much bigger events program and transform Albury's riverside precinct into a festival hub, complete with a 530 seat big top circus tent, outdoor flying rig, band stage, food trucks and free performances.
"Hosting major events like the Borderville Circus Festival helps drive regional NSW's economic recovery especially in communities still feeling the impact of multiple border closures due to COVID-19 by putting more heads on beds and filling local restaurants.
Member for Albury Justin Clancy said the extended 15-day program and bigger venue capacity are game changers for the Borderville Circus Festival, attracting thousands of extra visitors and helping the local economy.
"It's exciting to see so many young talented performers coming to Albury and the opportunity for locals and visitors to experience the extraordinary magic of circus right here alongside the beautiful Murray River" Mr. Clancy said.
"The NSW Government's support is a huge boost for local and regional performing arts while highlighting Flying Fruit Fly Circus's reputation as one of the world's leading arts companies".
"This funding helps the Borderville Circus Festival to deliver an incredible two week event and it's a great opportunity to celebrate how the Flying Fruit Fly Circus continues to enrich the lives of many young people living in regional NSW,"
The $20 million Regional Events Acceleration Fund is part of the $2 billion Regional Growth Fund, designed to support growing regional centres, activate local economies and improve services and community infrastructure for regional communities.
For further information, including program guidelines and eligibility criteria, go to: nsw.gov.au/REAFund.