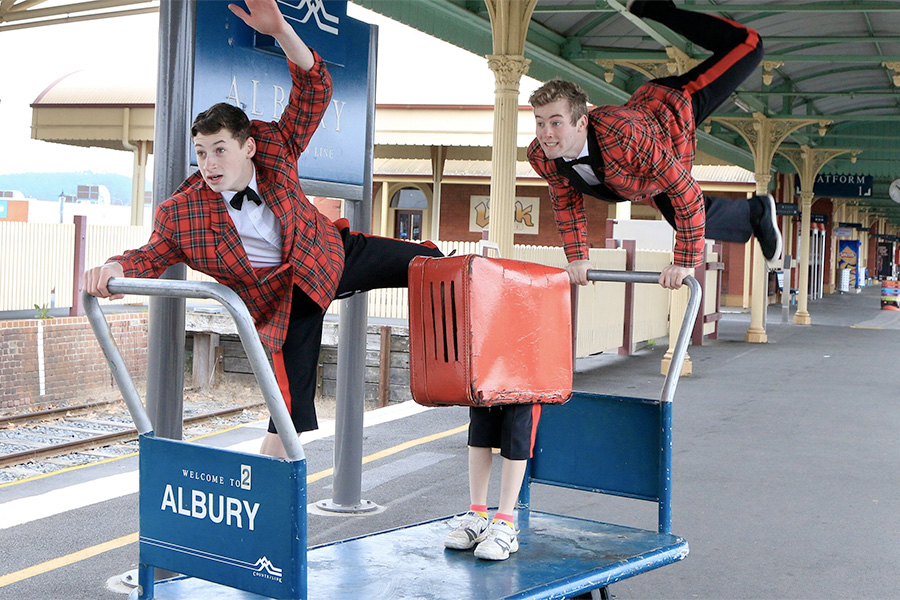 The Flying Fruit Fly Circus is delighted to announce that Borderville Circus Festival has received $20,000 from Destination NSW through the Regional Flagship Event Fund.Borderville Circus Festival is an emerging boutique festival presented each year in Albury-Wodonga by the Flying Fruit Fly Circus, Australia's National Youth Circus.
This funding will directly support marketing activities to promote the summer circus festival to visitors to the region.
Richard Hull, Flying Fruit Fly Circus CEO said "Borderville Circus Festival immerses families in the magic of circus and the power of experiencing what young people can achieve, while celebrating the unique circus community in Albury-Wodonga.
Over 2,000 people a year have been attending the festival since 2014, and we are delighted to have the support of Destination NSW to grow the audience and visitors to this region in 2019, our 40th year."
In partnership with Albury City, the 2019 festival will celebrate the 40th anniversary of the Flying Fruit Fly Circus, with a focus on ordinary kids doing extraordinary things. The festival will take place in Albury from 4 –7 December, 2019.